Competition in every field is inevitable so gaming is not excluded from it. So, let's see the Top 5 Video Games got Overshadowed by their Copy Games.
These are some games that got overshadowed by somewhat similar games even though one came before the other still the latter game got more popularity than the earlier one.
Table of Contents
5. Bloodstained: Ritual of The Night Surpassed Castlevania but Why?
Koji Igarashi producer of Castlevania departs from Konami and the publisher's controversial departure from the development of games. Because of this, it was unlikely that a new Castlevania game would ever come into the picture. Though he couldn't use the Castlevania license, but was determined to make a spiritual successor to Symphony of The Night.
The end result was ArtPlay's Bloodstained. This game series surpassed fan's expectations. Bloodstained was basically a classic MetroidVania made for the modern age. Fans were not disappointed by it and now that Castlevania's games are pretty much dead, Bloodstained took up its mantle and is set to be the next big MetroidVania series.
4. Saints Row: The Third Made its Name along with Grand Theft Auto III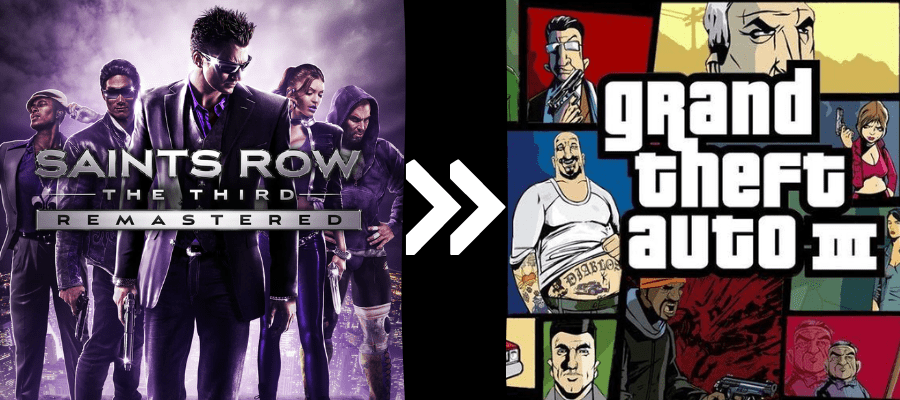 Grand Theft Auto has been around since 1997, but it only became the cultural phenomenon it is today when its third entry was launched. GTA III and its sequels changed gaming forever by introducing the interactive urban sandbox that inspired countless imitators. One of these was Saints Row, which also took until the third game to become a breakthrough.
At first, Saints Row was just another gritty sandbox that couldn't surpass the vast worlds of San Andreas or Vice City. But when GTA took itself more seriously, Saints Row rebooted itself into a more cartoonish sandbox which led them to surpass the rule of GTA III. This finally gave the Saint Rows: Third Street the boost they needed to outshine GTA.
Note: What is a Sandbox game? – a video game or part of a video game in which the player is not constrained to achieving specific goals and has a large degree of freedom to explore, interact with, or modify the game environment
3. Bayonetta Surpassed the Original Devil May Cry to its Limit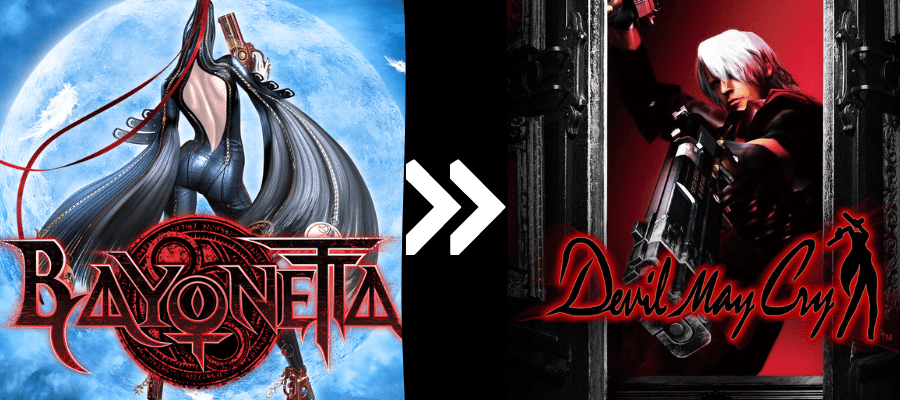 After creating the original Devil May Cry its game director Hideki Kamiya wanted to use the formula which made him famous without simply making another adventure for Dante. Instead, Kamiya and Platinum Games created a new game called Bayonetta. A brand-new action-packed fighting game that pushed Devil May Cry's formula to the limit.
Bayonetta took Devil May Cry's already stylish combat and storytelling, making it more excessive and over-the-top in all the right ways. In fact, Bayonetta is considered a better game than Devil May Cry. Meanwhile, Bayonetta herself became a pop culture icon who arguably overshadowed the "Dante".
2. Dark Souls Was not a Demon's Souls Sequel but a Successor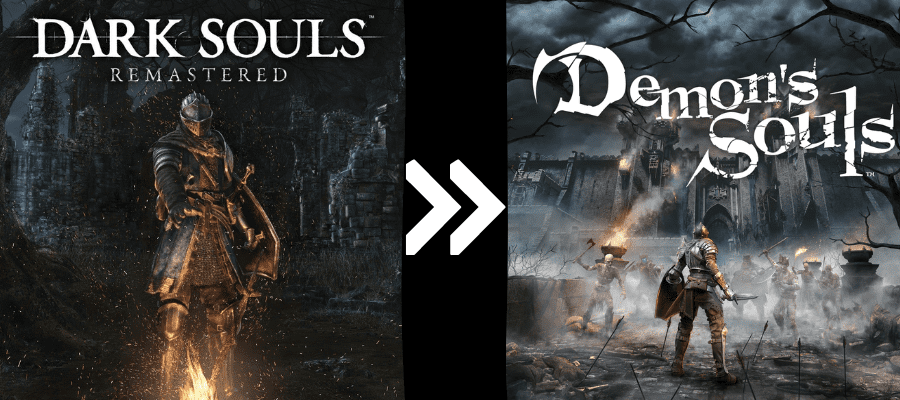 Demon's Souls developer, FromSoftware originally planned a sequel for it, but their switch from Sony to Bandai Namco prevented them from doing so. At that time Sony owned the rights to Demon's Souls, and the developers couldn't use them so FromSoftware's found a solution and it was to make Dark Souls – a spiritual successor that ended up overshadowing the original game.
If not for the rights issues, Dark Souls would be Demon's Souls 2. Everything in Dark Souls, from the gameplay, themes, and aesthetics, was taken from Demon's Souls, but improved and more refined.
1. Fortnite Overshadowed PUBG In Every Way
These days, Fortnite is similar to the battle royale mode that currently dominates the online gaming scene. Even if Fortnite was not the one to give birth to this trend because that honour goes to PUBG, which started out as an ARMA 2 zombie mod before it took on a life of its own. Even though Fortnite and PUBG are similar to each other, there were some things that Fortnite did a little better than PUBG which gave them the upper hand.
Simply put it in front, Fortnite was a more stylish and accessible PUBG clone. If PUBG prioritized the gritty and realistic combat, Fortnite envisioned and moved with a more colourful and fun-focused approach.
Fortnite's mainstream appeal gave it a wider player base and attracted deals with non-gaming franchises, while PUBG appealed more to serious gamers.
Just an info break: PUBG once peaked at 3.2 million players on Steam alone but now it changes between 100,000 to 1 million players at any given time. PUBG is by no means as popular as Fortnite these days, but it still has plenty of players to keep its servers active at all hours.
Alrighty then, I guess that's too many games for today. I will be back with some more upcoming games, so just be with me and we will continue to grow in this gaming world.
If you like this then leave a comment below. Mention any things on which I can improve and you can suggest some games of your choice for the other readers as well.
That's All for now. Till then…
— Peace Out —
#gamerex.fallinsports #gamerex #fallinsports
Not Interested in Video Games but in actual Sports then you can check out my other blog – FallinSports for Sports related content.
For the Latest Techincal Update Checkout – TechFryk.com
Top 5 Video Games got Overshadowed by their Copy Games
Top 5 Video Games got Overshadowed by their Copy Games