The gaming industry is growing day by day so that is not the point here. The important thing is because of that the gaming industry is growing. What are new things that gaming industries are providing us to keep us hooked to it? All these questions will be answered today so let's see the Gaming Advancement in 2023 Metaverse Cloud Gaming and more.
Gaming Advancement #1 Metaverse
If you are a daily internet scroller then you might have heard the word 'metaverse'. So, what exactly is metaverse?
The metaverse is a permanent virtual space in which people can interact with each other along with their environment and with digital objects through their avatars.
It's like VR but more like its advanced version. This can be said for the next huge step ahead of VR.
What's it gives in for gaming?
In the future, big names like Microsoft are planning to further expand the capabilities of the metaverse to give a more realistic feel to those in the real world.
Examples: Remote work meetings using virtual reality technologies and digital avatars of participants are no longer something unusual.
And as the metaverses are just at their beginning stages, they will definitely evolve with the advancement of VR (Virtual Reality), AR (Augmented Reality), and AI (Artificial Intelligence) to give a real-time virtual experience to a huge number of people around the globe.
Metaverse is one of the newest gaming technologies which will shape the new gaming world as AR and VR become more mainstream and touch almost every industry.
In near future, these technologies will become a part of our daily life, but right now they have yet to improve on that level.
Gaming Advancement #2 Cloud Gaming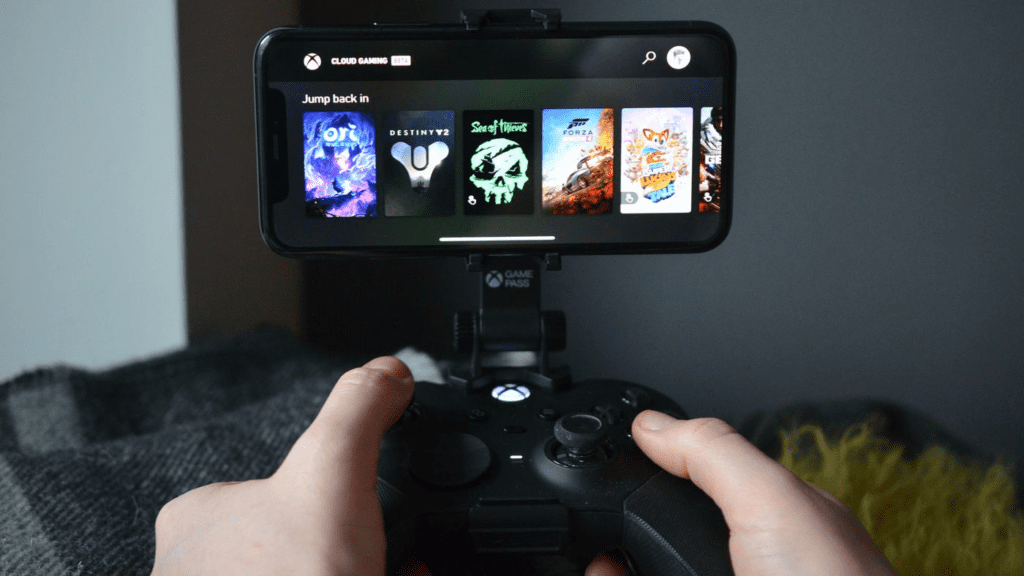 What is cloud gaming you might ask?
So, Cloud gaming is designed to provide end-users with the direct ability to play games across devices without device-dependent delays.
All the processing power that will be needed to run the game will be provided by the cloud, and the player can simply enjoy his games on their not-so-powerful PC.
Almost all major players in the video game business now offer their games through subscription cloud services. Like About Google Stadia, PlayStation Now, Xbox Cloud Gaming, Amazon Luna, etc. The main condition is a good Internet speed.
Gaming Advancement #3 Rising of Indie Games
Indie games are games created by a small team of developers without any support from a publisher.
Sometimes even a single person can make an indie game. These games are like fresh take while surrounded by endless monotonous AAA twins with nothing to offer but next-gen graphics.
Stardew Valley, Cuphead, Hollow Knight, and finally Minecraft have proven that the gaming industry can be shaken up even without the support of major publishers.
The indie gaming environment is developing and polishing in parallel with the AAA franchises and periodically explodes with an incredible game that blows the minds of the players.
For example, an indie game whose user score has more ratings than the famous – The Last of Us Part II which was a Stray game.
Stray is a 3D adventure of a cat in a post-apocalyptic world that became the top gaming event of the summer of 2022.
Another such thing happened with the rise of independent games like Roblox. It is an online gaming platform and game creation system that allows any user to create their own games and play the games created by others.
It covers a wide range of genres which was initially only made with a focus on children. The platform has become much more widespread among the adult audience too which aspired game developers to use the Roblox platform to quickly get feedback and improve on their games.
Gaming Advancement #4 Remakes and Reboots of Famous games
Not everyone started to play games at the same age. So many of us might have missed playing some iconic and classic games. Yet you want to play those old games but something keeps on happening and that game doesn't support or crashes.
A remake is an attempt to improve an existing game by creating a new game with some significant differences and improving graphics while maintaining the main storyline and core game elements.
Many Franchises made remakes of their old games and become much more popular than before. For example – the Resident Evil (2 and 3 Remake while 4 is also announced).
After learning how well remakes and reboots were selling, the gaming industry got ready with the desire to give fans the old games, nostalgic games packaged in modern graphics. There is no doubt that this trend will continue for several more years.
Some successful remakes include – Demon's Souls, Resident Evil 2 and 3 (as already mentioned), Alan Wake Remastered, etc.
In 2022, gamers waited for remakes of The Witcher 3 Wild Hunt, The Last of Us Part 1, Resident Evil 4, and many others.
–
So, these were some of the Gaming Advancements or we can say trends in our upcoming gaming world.
Alrighty then, I guess that's too many games for today. I will be back with some more upcoming games, so just be with me and we will continue to grow in this gaming world.
If you like this then leave a comment below. Mention any things on which I can improve and you can suggest some games of your choice for the other readers as well.
That's All for now. Till then…
— Peace Out —
#gamerex.fallinsports #gamerex #fallinsports
Not Interested in Video Games but in actual Sports then you can check out my other blog – FallinSports for Sports related content.
For the Latest Techincal Update Checkout – TechFryk.com
Gaming Advancement in 2023 Metaverse Cloud Gaming and more
Gaming Advancement in 2023 Metaverse Cloud Gaming and more
Gaming Advancement in 2023 Metaverse Cloud Gaming and more